The First 45 Hole Golf Complex in Tunisia

At the heart of the pine forest and a gently undulating olive grove, you will enjoy a wild and unspoilt nature which stretches over 173 hectares around palm trees, eucalyptus and seven judiciously located lakes.
Only a few minutes from the Bay of Hammamet, the sea breeze will make each round unique.
Created in 1992 and designed by the American architect Ronald Fream, the Citrus Golf Club offers two remarkable18-hole courses: Les Oliviers and La Forêt, whose principal quality is their technically rich course design.
Together, the courses boast 80 grassed hectares perfectly maintained throughout the year. It Also offers beautiful facilities, a driving range that can accommodate up to 120 people, 05 putting-greens, 05 chipping & pitching-greens and practice bunkers.
Hammamet, city with its timeless charm
Hammamet is a small city with an authentic charm. Turquoise waters, the scent of jasmine, white houses and stone walls gilded by the centuries… with its medina fringed by fine sand is particularly poetic.
In its wake, many celebrities will be familiar with the place, will stay or settle (Andre Gide, Giacometti, Bernanos, Paul Klee…) While the forests and lemon groves are a real pleasure for nature lovers, and from where the Golf Citrus Name was inspired..
Our Courses

La Forêt
La Forêt course has been voted Tunisia's best Golf course in 2017 and 2018 by the World Golf Awards.
This demanding course, through hilly fairways, offers a rare environment with its subtle, complex and windy holes.
For an experienced golfer, it is a great challenge.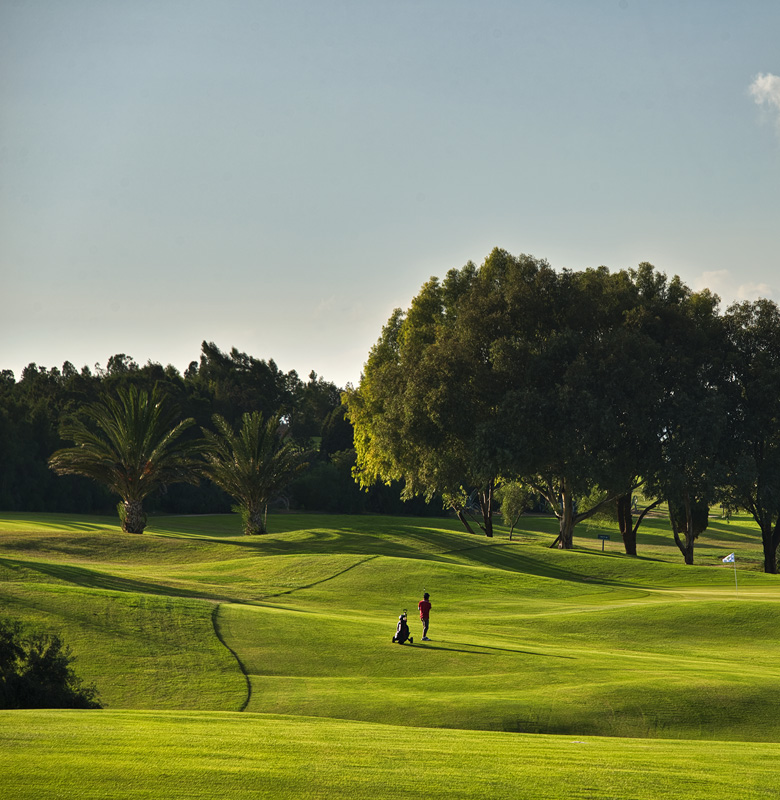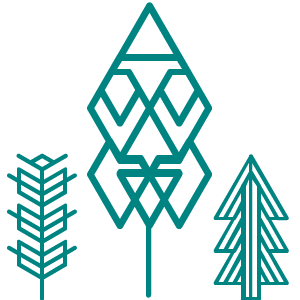 La Forêt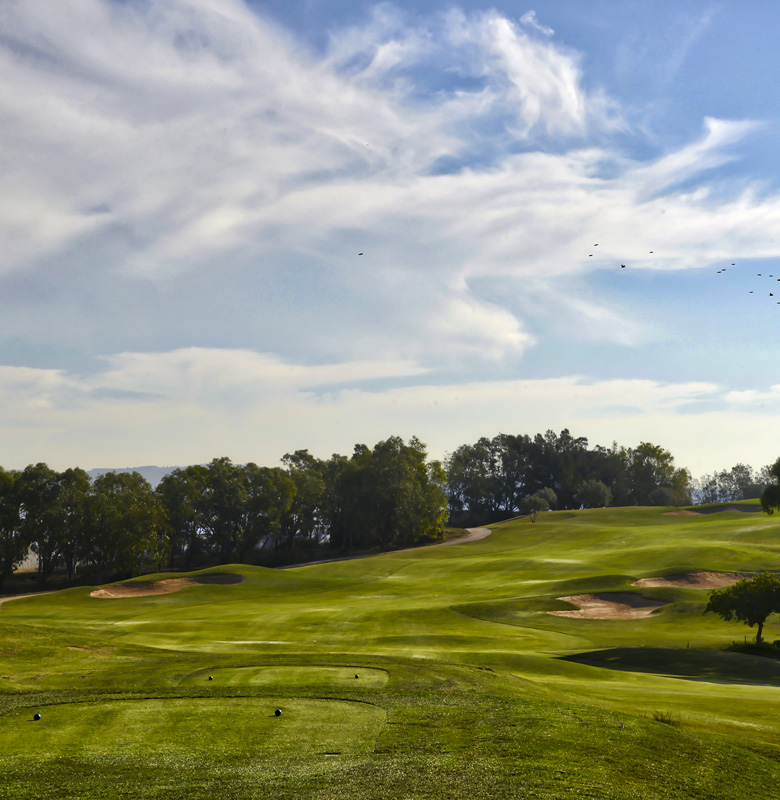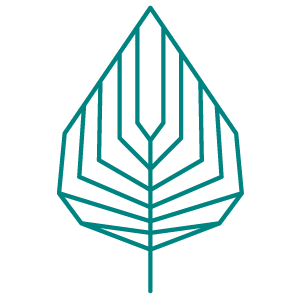 Les Oliviers
Les Oliviers
This course is part of a typically regional landscape, where the aesthetics of the olive groves enrich the design of the architect.
It offers a great challenge to golfers with all standards.


The Citrus Golf Academy

At the heart of the Citrus Golf Club Hammamet, discover the Training Center ; a 350-meter practice area with 120 mats, a 9-hole Executive course, Par 28 (1221 meters), 05 putting-greens, 05 chipping & pitching-greens and practice bunkers.
A center for golf teaching unparalleled in Tunisia, where to learn and improve your golfing skills. Its courses are adapted to challenging and inspiring golfers of all levels, from the amateur to the most confirmed player.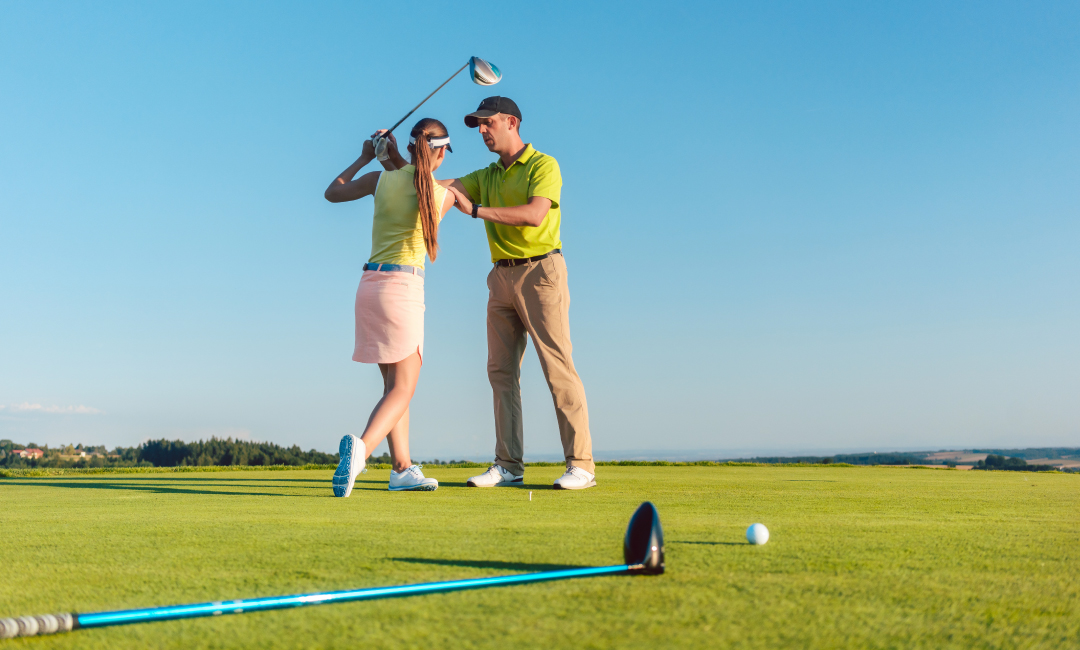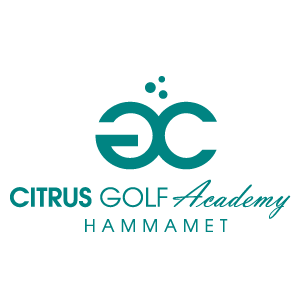 The Club House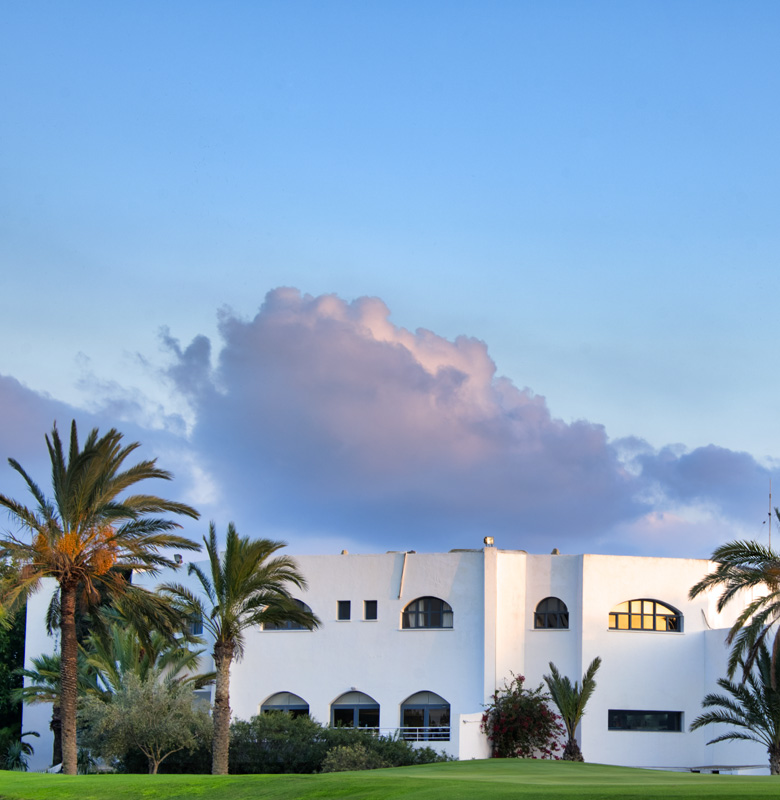 The Club House
The Citrus Golf Club House is open, everyday, from 7 am to 9:30 pm, in a warm and friendly space.
Enjoy, before or after your golf party, our restaurant and bar inside the club house, offering a majestic view on rangelands. You will find everything you need to share with your playing partners.
The Proshop offers a wide range of clothing and all essential accessories for the practice of golf (gloves, shoes, balls, equipment …) At very competitive prices.
Buses, clubs, manual and electric Trolleys, caddies, buggies, clubs … are also available for rental.
The Citrus Golf Clubhouse, in addition to its ProShop, offers changing rooms, endowed with showers for men and women, worthy of a first-class Golf Club
The Proshop
The Citrus Golf Proshop offers a wide range of golf items, belonging to the famous and most prestigious brands of textile, footwear and other accessories of Golf.
Our professional and experienced Golf staff will be happy to advise you selecting all the necessary equipment for your Golf stay in Hammamet.
Major brands such as Lacoste Golf, Puma or Titleist reserve you an exceptional collection. So go ahead and come to discover this in our Proshop, conveniently located in the Citrus Golf Club house.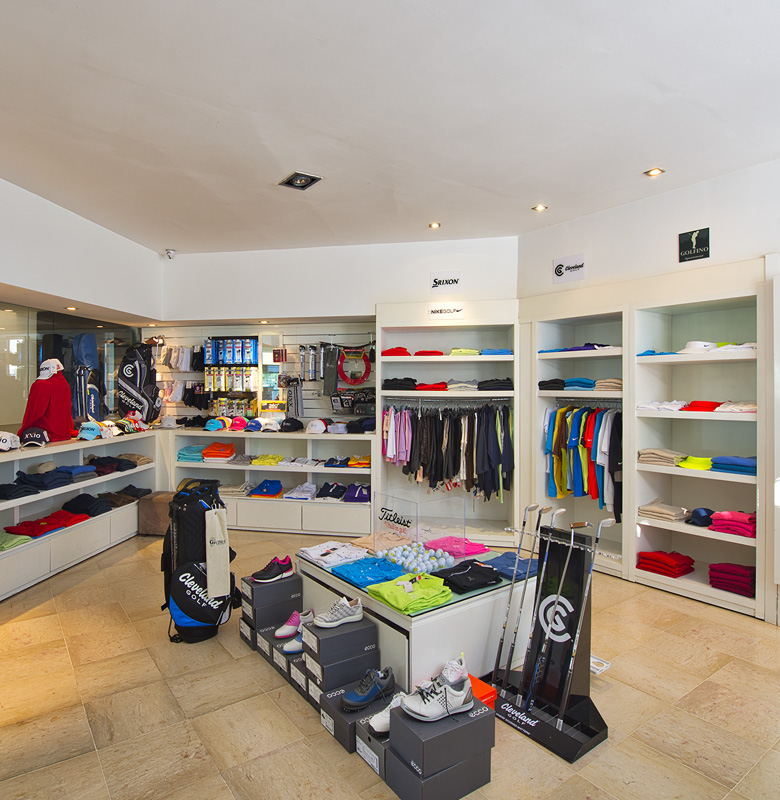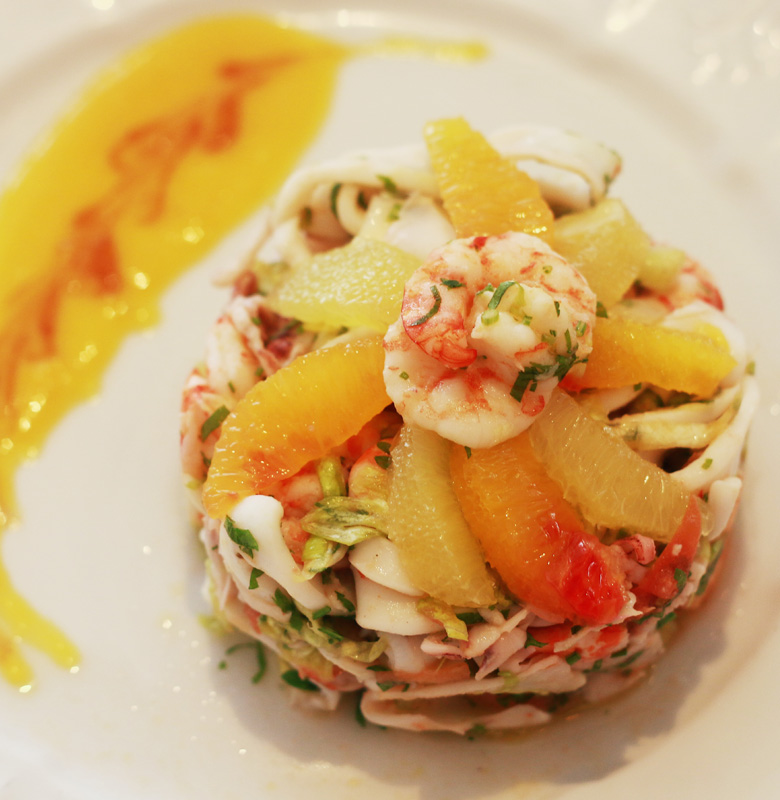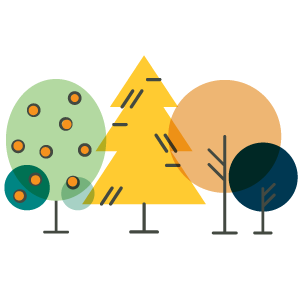 Tangerine
The Tangerine Restaurant
Before or after a golf course "Les oliviers" or "La Forêt", sit in the quiet bar/restaurant, subtly integrated in the Citrus Golf Club House. In a relaxed atmosphere, enjoy a drink in the bar or lunch with golfers, in the Club House Lobby or on the terrace.
Other customers coming for seminars or business meals, will also be welcomed by the Golf Citrus team, at any time. The Bar/Restaurant, with a capacity of 96 seats, three terraces and panoramic views, overlooking the 45-hole golf complex, will love our cocktails, wines, parties and other events celebrated with us.
Do not hesitate to contact us for your reservation or for more information on the restaurant menu and drinks (alcoholic or non-alcoholic) served in the bar.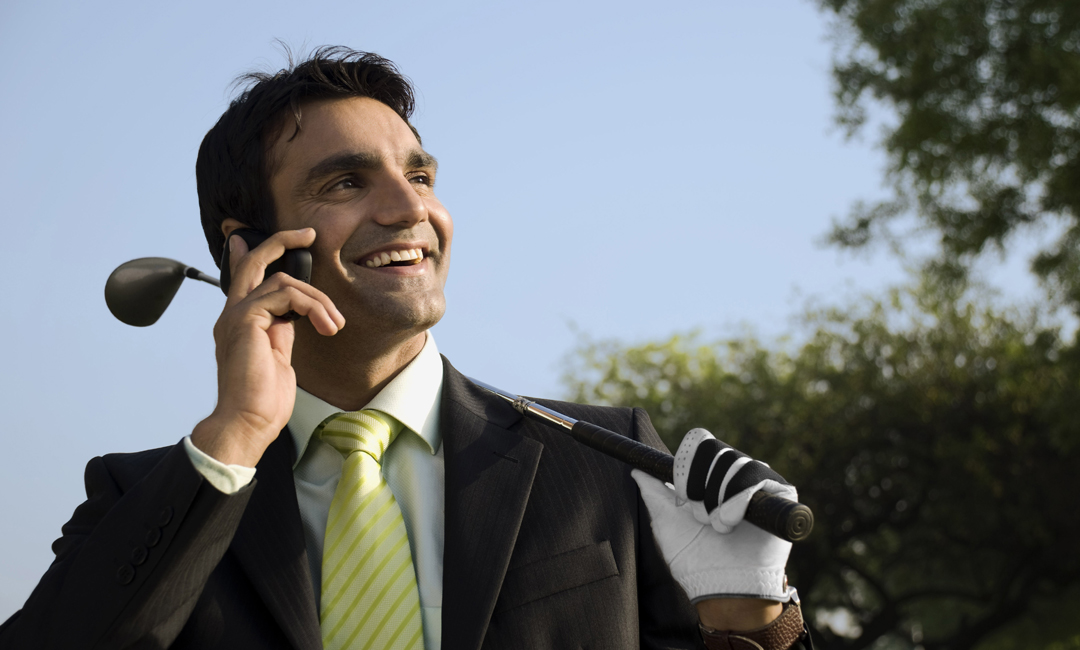 Citrus Golf Events

A Local Change of Landscape in Search of an International Passion !
Combined with the great cultural, gastronomic and sporting wealth offered by the region, the Citrus Golf Club is the ideal place where guests can live an unforgettable experience.

Come and live unequalled experiences in truly exceptional places that will let you admire its charm and profit from numerous benefits : discount on the green-fees (up to 30%), preferential tee-times guaranteed during the high season , free shuttle to and from the golf course.

DISCOVER SERENITY
Discover the fantastic refreshing relaxation of one of our Hotels. Located directly at the Hammamet beach nested in the beautiful natural scenery of the coast. Enjoy the charm, tranquility and pleasure of the Sindbad with us !
Located in a magnificent lush garden surrounded by palm trees and exotic plants, you will find The Sindbad a charming hotel for guest accommodation, in moorish styled bungalows with all comfort and amenities, necessary to ensure a relaxing holiday.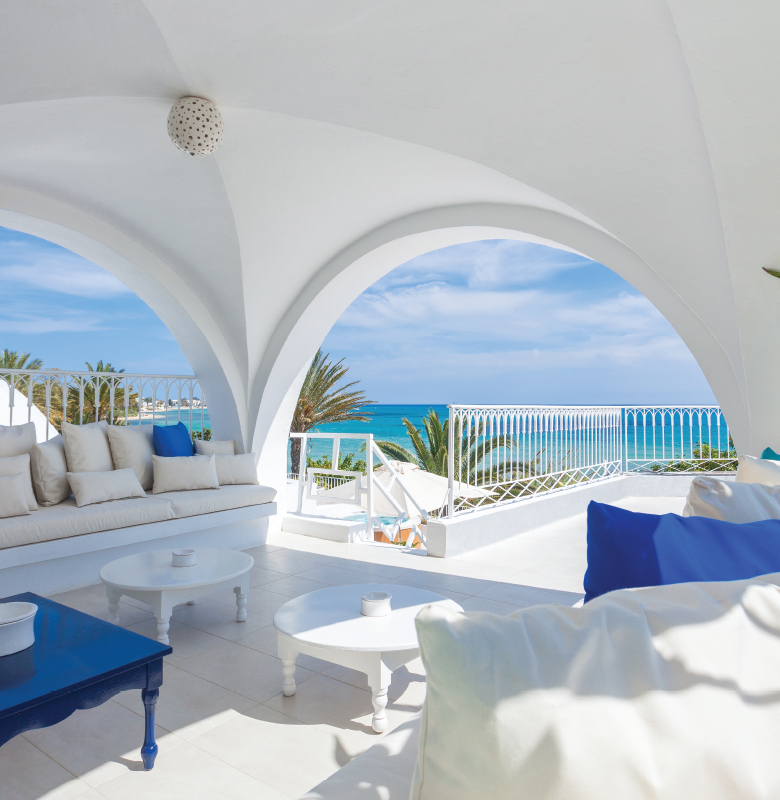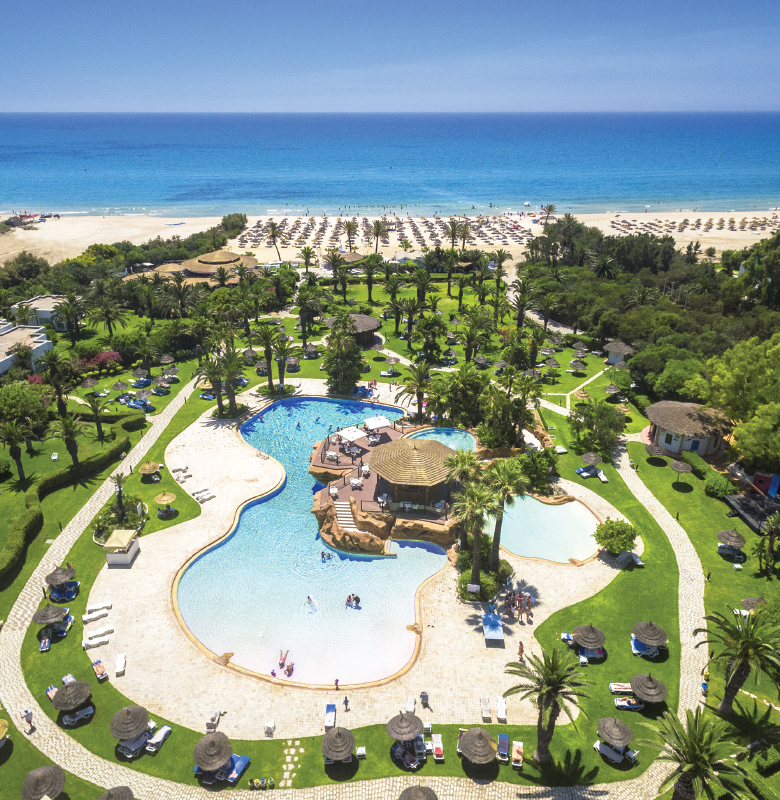 Beautifully situated on the East coast of Tunisia, the Phenicia Hotel spreads between a fine sandy beach and a garden of 9 hectares, where Palm and Olive trees are generously mixed. For your comfort, the rooms of the hotel are all endowed with balconies or terraces, which offer you fantastic views between the gulf of Hammamet, swimming pools and or gardens.
For the gourmets, the Phenicia Hotel proposes a wide selection of dishes in its various theme restaurants, Asian, Oriental, international or local, à la carte or buffet. For the sport amateurs, the hotel has 10 tennis clay courts, an equestrian club, and at summer time, water sports like ski, banana boat, pedal boat and windsurfing.
The PHENICIA is the closest hotel to the Citrus Golf, the largest golf complex in Tunisia (45 holes). A free Golf shuttle is available daily and regularly (every 30 min) for all hotel customers, to and from golf course (5 KM, duration 10 minutes) who also enjoy preferential Green-fee rates.