Les Oliviers

Les Oliviers, 18-hole par 72 golf course in Hammamet
"Les Oliviers" is one of two Citrus Golf 18-hole par 72 courses.
With a total length of 6,106 meters (men) / 5,290 meters (Ladies), the course is made up of wide Fairways dotted with olive trees and sand traps protected from drive.
This golf course in Hammamet is a challenge for all handicaps. Indeed, the omnipresent breeze and the Greens on the plateau, protected by bunkers, penalize bad shots.
This course is part of a typically regional landscape where the aesthetics of the olive groves enrich the design of the architect.
It offers a great challenge to golfers with all standards.
Hole N° 15
525 m, 470 m, 433 m, 406 m, par 5, STR 12.
This Par 5 is the only hole bordering the motorway. The first stroke can only reach the summit of the rise provided the wind helps and the stroke is long and straight.
The Green is visible after the summit only and is protected by a lake on the right side and by a Bunker on the left side.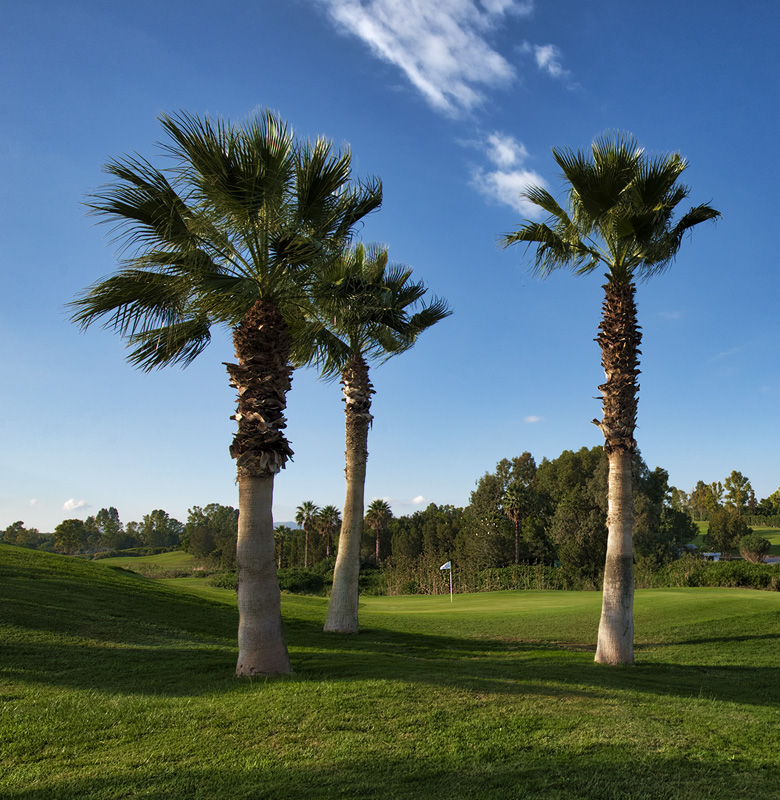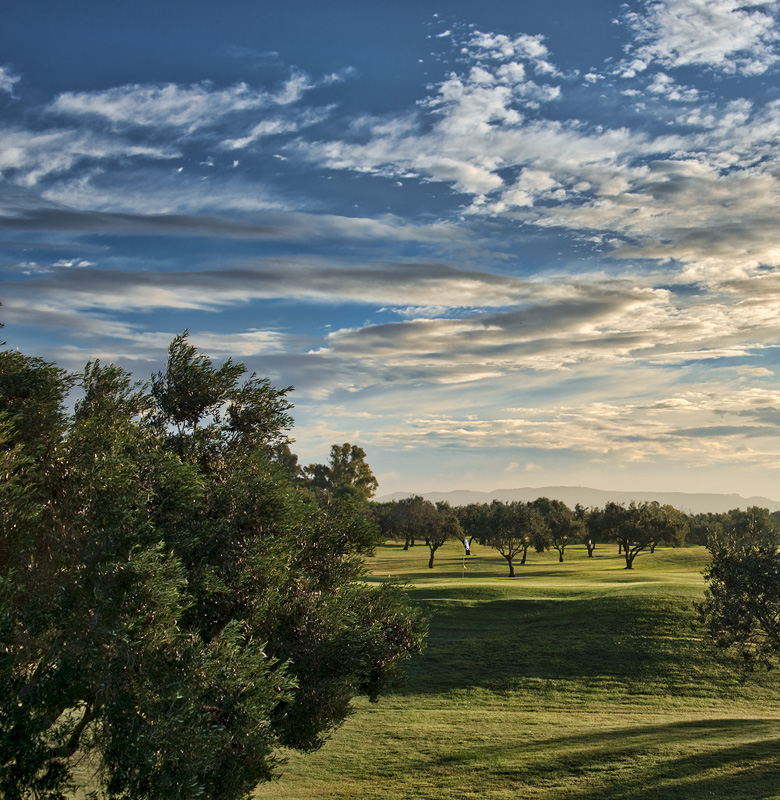 Hole N° 8
501 m, 465 m, 441 m, 413 m, par 5, STR 3.
Although the Fairway is relatively wide, this Par 5 is always played against the dominant wind (North-East).
Even if you manage two perfect strokes, it does not automatically mean that the last stroke of approach will be easy to reach the green.
Trou N° 9
372 m, 358 m, 335 m, 306 m, par 4, STR 1.
Completely blind, bordered by out-of-bounds to the left and to the right and Dog-leg to the right, along with 3 Bunkers to catch Drives.
The first shot must be a perfect one in order to reach the center of the Fairway.
As for the Fairway, it is protected by a well-placed Bunker, ready to catch most short balls or those hit slightly off to the left.