La Forêt

La Forêt, 18-hole par 72 golf course in Tunisia
La Forêt is one of two Citrus Golf 18-hole par 72 courses. This hilly course, designed by the architect Ronald Fream, is surrounded by a pine forest and designed according to the prevailing winds (northeast and northwest).
The 6,066 meter (Men) / 5,235 meter (Ladies) La Forêt golf course is mainly intended for experienced players due to the blind holes and the various water hazards and bunkers protecting the undulating greens.

Description of certain holes of la Forêt :
The La Forêt course was voted the best course in Tunisia in 2017 and 2018 by the World Golf Awards.
This demanding course, with undulating fairways, offers a rare environment with its subtle, complex and windy holes.
For an experienced golfer, this is a superb challenge.
Hole N° 6 
155 m, 128 m, 112 m, 81 m, Par 3, STR 17.             
Between the Tee and the Green, there is a ravine of 100 m in length. All balls hit too short, will therefore end up in the ravine.
As for Green is concerned, it is well protected by out-of-bounds to collect all the balls which go too far.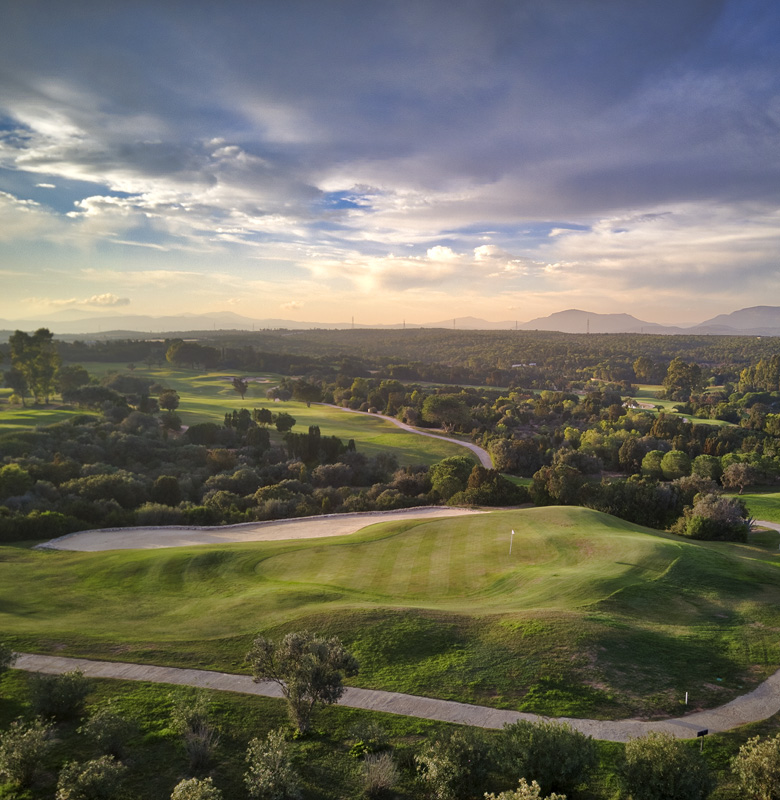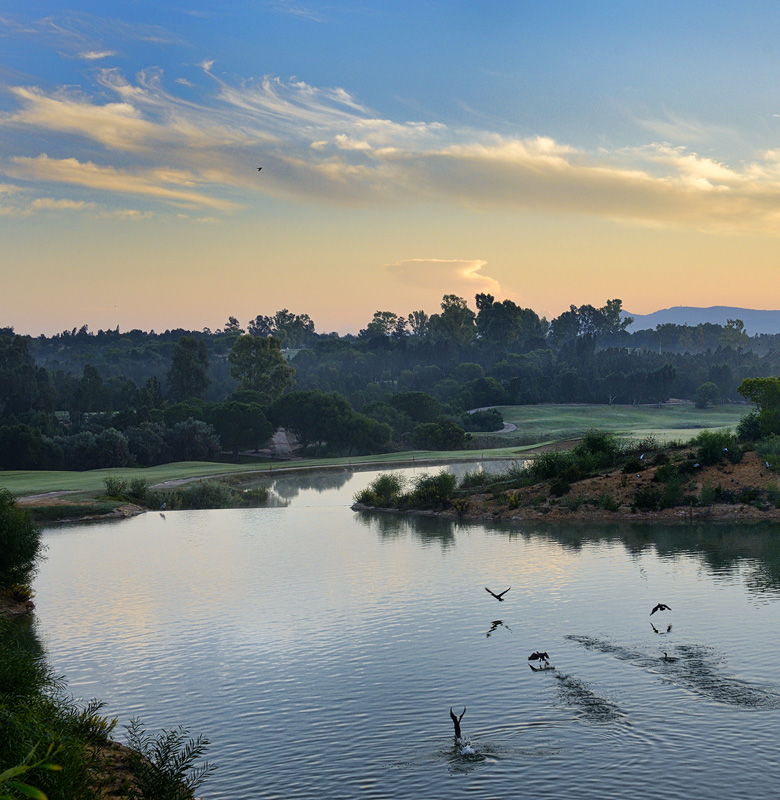 Hole N° 8
313 m, 288 m, 260 m, 241 m, Par 4, STR 11.
A difficult Par 4, the Rough to the left of the fairway and the lake to the right are such that it is imperative to hit the first stroke into the center of Fairway.
With the second stroke, one must cross the Dog-leg to the right above the lake in order to try to reach a Green which is well protected by bunkers 1.50 m in depth.
Take care with long shots! A lateral water hazard, hidden when playing the second stroke, nestles just behind the Green.
Hole N° 18
395 m, 380 m, 361 m, 346 m, Par 4, STR 4.
A challenging hole, where on must hit a ball more than220 m over a lake, in order to reach the Fairway.
As for Green, he is protected, to the right, by a Bunker and to the left by a second lake. There is respite on the last hole.